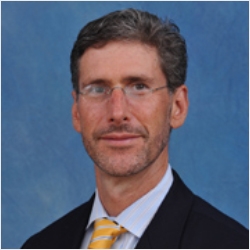 Dr. David Berkoff has begun offering treatment in a cutting-edge new therapy that uses amniotic fluid to treat injuries by assisting healing and promoting the growth of healthy tissue. The treatment is currently being used to promote healing in partial thickness tendon tears, sprains / strains, joint pain and soft tissue injuries.
Amniotic fluid is harvested from donor mothers during caesarian childbirth, without harm to mother or baby. The fluid is then tested and cryopreserved (frozen). The fluid is then injected into the injury site under ultrasound guidance.
"We are seeing great early outcomes in athletes, and this product shows promise in tissue repair for patients with osteo-arthritis", said Dr. Berkoff.
UNC is providing this treatment in the Tendon Treatment Program which opened early this year in North Chapel Hill. The program's primary focus is in offering cutting-edge treatments of ligament and tendon injuries, and offers a wide range of cutting-edge treatments not available anywhere else in the state.
This treatment is currently considered experimental and is not covered by insurance.
To make an appointment at the Tendon Treatment Program call 919-962-6637